Find out more about the PianoDisc iQ system in this brochure.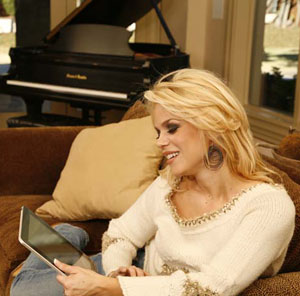 Invisible technology and wireless control… The new iQ iPad Air brings invisible technology and wireless control to your piano. You'll love how easy it is to download, store, organize and play your music from this sleek controller. You can also enjoy endless entertainment with PianoDisc's free Internet Streaming Radio Broadcast. Take advantage of the iPad's larger visual display to view sheet music or simply watch PianoVideo performances. The performances iQ iPad Air provides, thanks to SilentDrive HD's patented, full 88-note system and 1024 levels of individual note expression are nothing less than spectacular.
If you have any questions or need assistances, Please fill out the form below or call us at (916) 567-9999.