Transform your piano into a recording studio.
ProRecord X elevates the musician's experience to a whole new level of freedom and exploration.
Made by musicians for musicians, PianoDisc ProRecord X combines the classic, enriching experience of playing a genuine acoustic piano with the best modern capabilities.
Featuring an outstanding, non-contact, optical system, ProRecord X allows the artist to capture, record, and reproduce any song played, or even silence the piano altogether with optional QuietTime technology.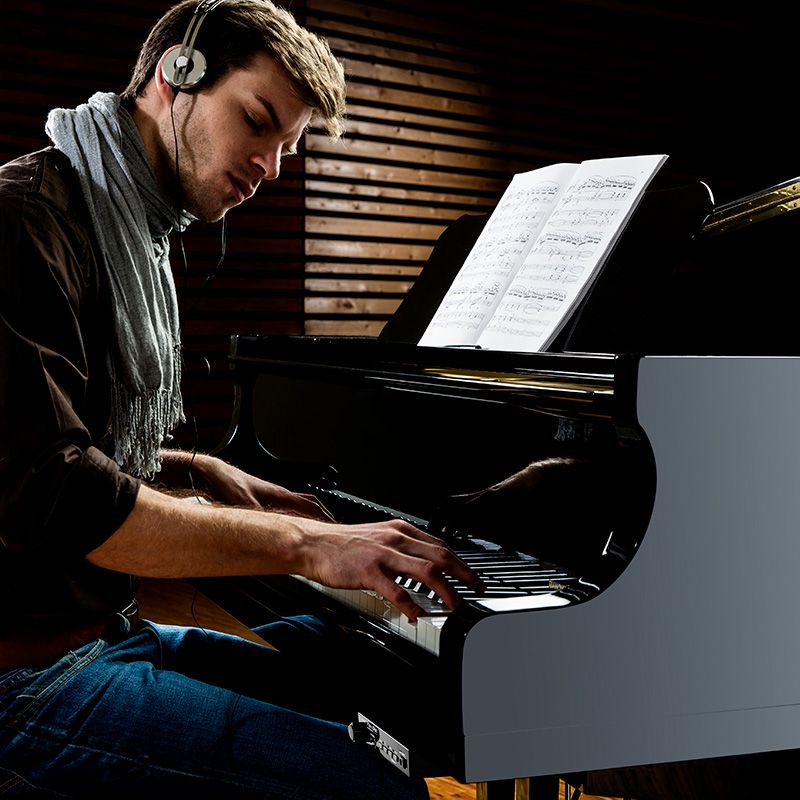 The touch of a handcrafted piano with the capability of a synthesizer.
With a push of a button, ProRecord X can instantly turn an acoustic piano into a digital recording synthesizer. Utilizing a cutting-edge optical record system underneath the keys, the artist can record MIDI and have access to high quality sound samples of over a hundred different instruments, all while playing a genuine weighted piano action.
The artist has even more capability with features such as an integrated metronome, 256-note polyphony, reverb, chorus, delay effects, and the ability to transpose and inter-note shift.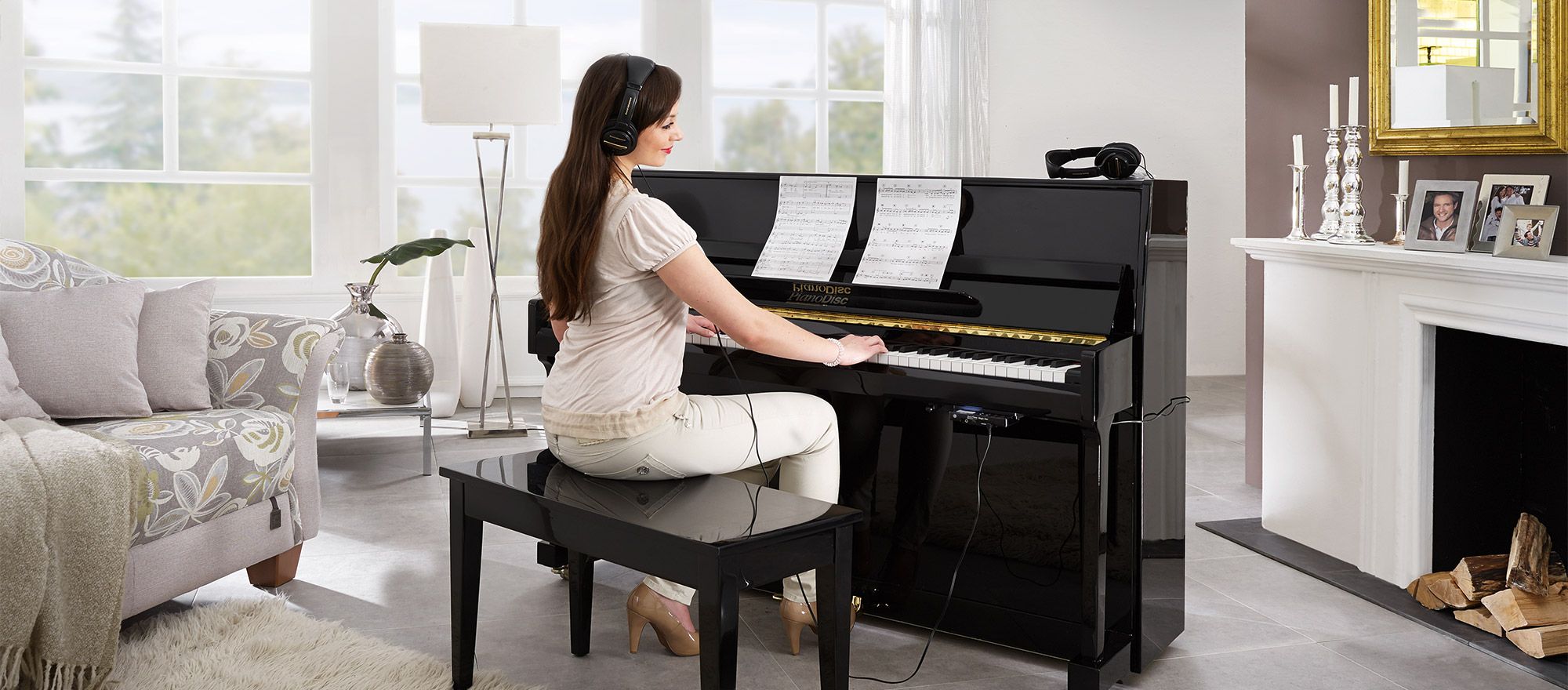 Silence your piano and practice at any time of the day.
QuietTime is an ingenious system that adds a silencer to your piano, which stops the hammers right before they hit the strings, while maintaining the touch and after-touch of your acoustic piano. It then works seamlessly with ProRecord X and uses its optical technology so you can hear what you're playing without the acoustic sound of your piano. Whether you need to practice quietly or you don't want to disturb others, QuietTime is an invaluable addition to your piano.
Compatible with virtually any piano.

Not only can ProRecord X be installed into grand pianos, it can easily be added to upright pianos as well.
Hidden and non-disruptive, ProRecord X uses optical sensor technology that does not impede the performance or the action of the instrument. The artist will feel absolutely no difference in their acoustic piano with ProRecord X installed, and the creative capabilities will be endless.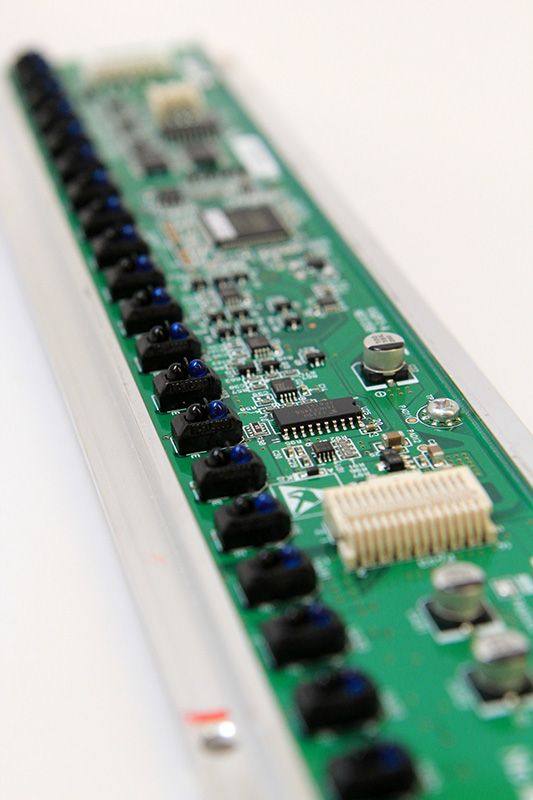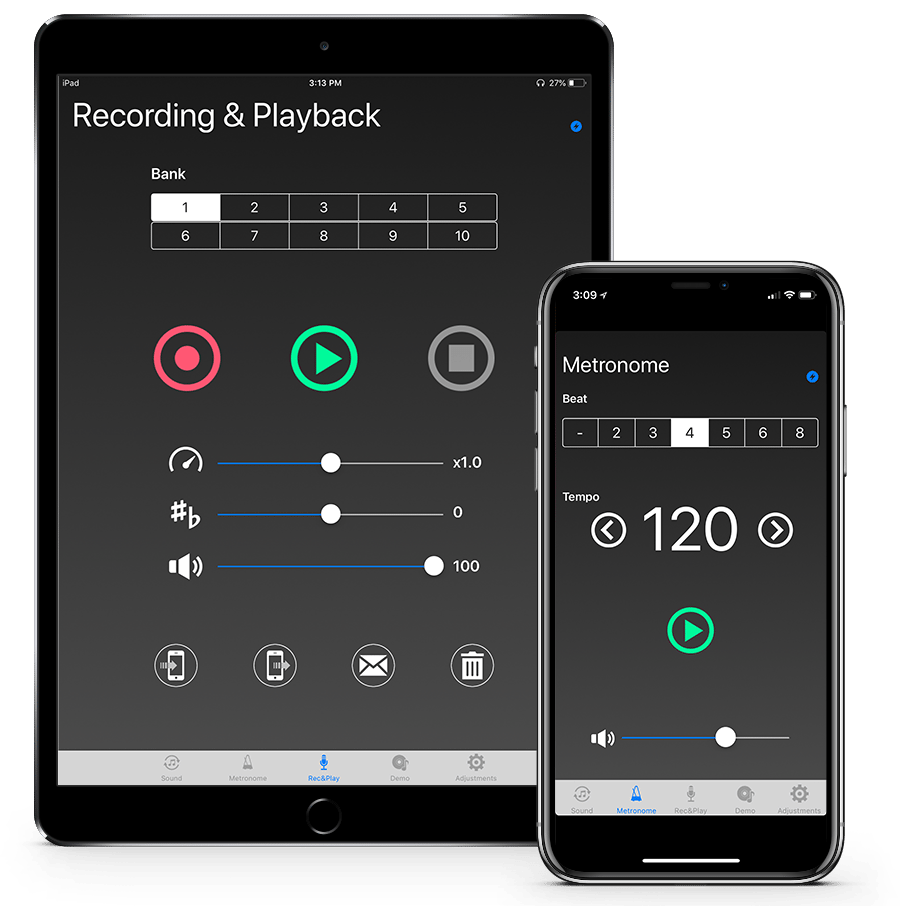 ProRecord? There's an app for that.
The ProRecord App makes recording and playback of performances easy and intuitive with 10 available song banks. Online demo songs can be selected and played from the ProRecord App. The ProRecord App also allows users to easily select from a variety of sounds to play, adjust the type and amount of reverb added to the sound, add chorus or delay, and even change the transposition of the sound. Additionally, the on-board metronome can be controlled by the ProRecord App, allowing adjustment of beats per measure, tempo, and volume of the click.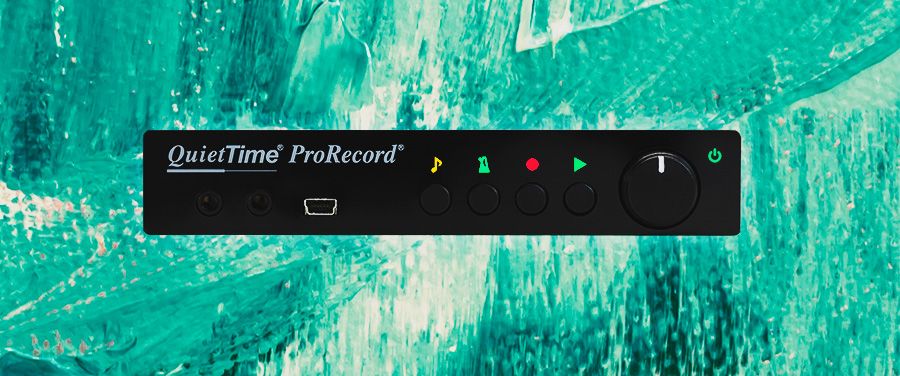 ProRecord X Package
Optical Sensor Strip
Sound Module with 88 different sounds
256-note polyphony
10 available song banks
Built-in metronome
Bluetooth wireless control 
Free ProRecord App available on the Apple App Store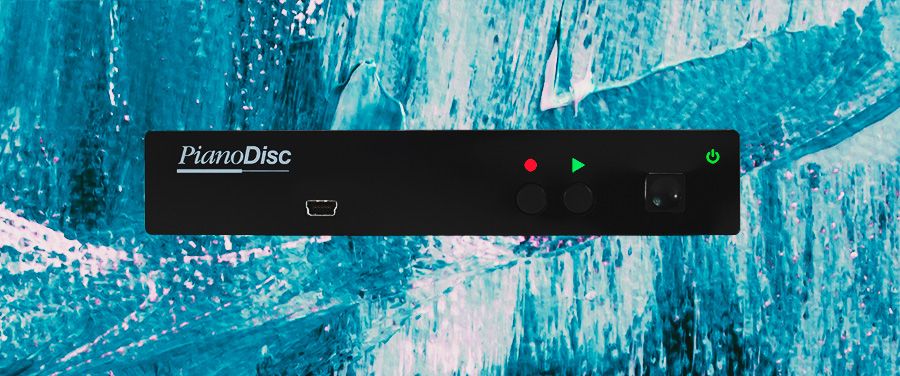 ProScan Package
Optical Sensor Strip
Stereo headphones
256-note polyphony
10 available song banks
Bluetooth wireless control
What is included in the ProRecord X Base Package?
The ProRecord X Base Package includes an advanced optical sensor strip that is installed under the keys of the piano, and a small control box that contains 88 different digital sounds and functions such as metronome, reverb, chorus, dynamic curves, pitch, and transposition.
Is QuietTime included with ProRecord X?
No, QuietTime is not included in the ProRecord X Base Package, but can be purchased in the ProRecord X QuietTime Package, or as an addition later on and installed at any time. QuietTime includes a mute rail that prevents the hammers from striking the piano strings when activated, as well as a set of stereo headphones.
Can ProRecord X be installed in any piano?
ProRecord X is designed to be able to be installed in most 88-note pianos.
Can I install ProRecord X myself?
No, the installation must be done by a certified Piano Technician.
Can ProRecord X be installed in my home?
Yes, ProRecord X can be installed in your home, or on location by a certified Piano Technician.
Most installations are done at the PianoDisc dealer's location or at a certified PianoDisc technician's shop. This should be discussed with the dealer/installer.
Does the installation of ProRecord X compromise the construction or functionality of my piano?
No, the installation does not cause any structural harm to the piano or affect the piano's touch or after-touch, and all of the instrument's normal functions (i.e. pedals, keys, etc.) are retained.
Can I connect ProRecord X to external speakers?
Yes, there are audio output connections on the back of the ProRecord X control box.
Can I record music on ProRecord X?
Yes, there are 10 song banks available for recording.
Can I do multi-track recording on ProRecord X?
No. Only one track can be played back and the same time and tracks cannot be combined. However, there are apps available that can multi-track record, such as Symphonic Evolution.
Hours:
Monday – Friday
4:00am – 7:00pm PST
Saturday
8:00am – 4:00pm PST
We'd love to hear from you! To request more information, please use the contact form below.