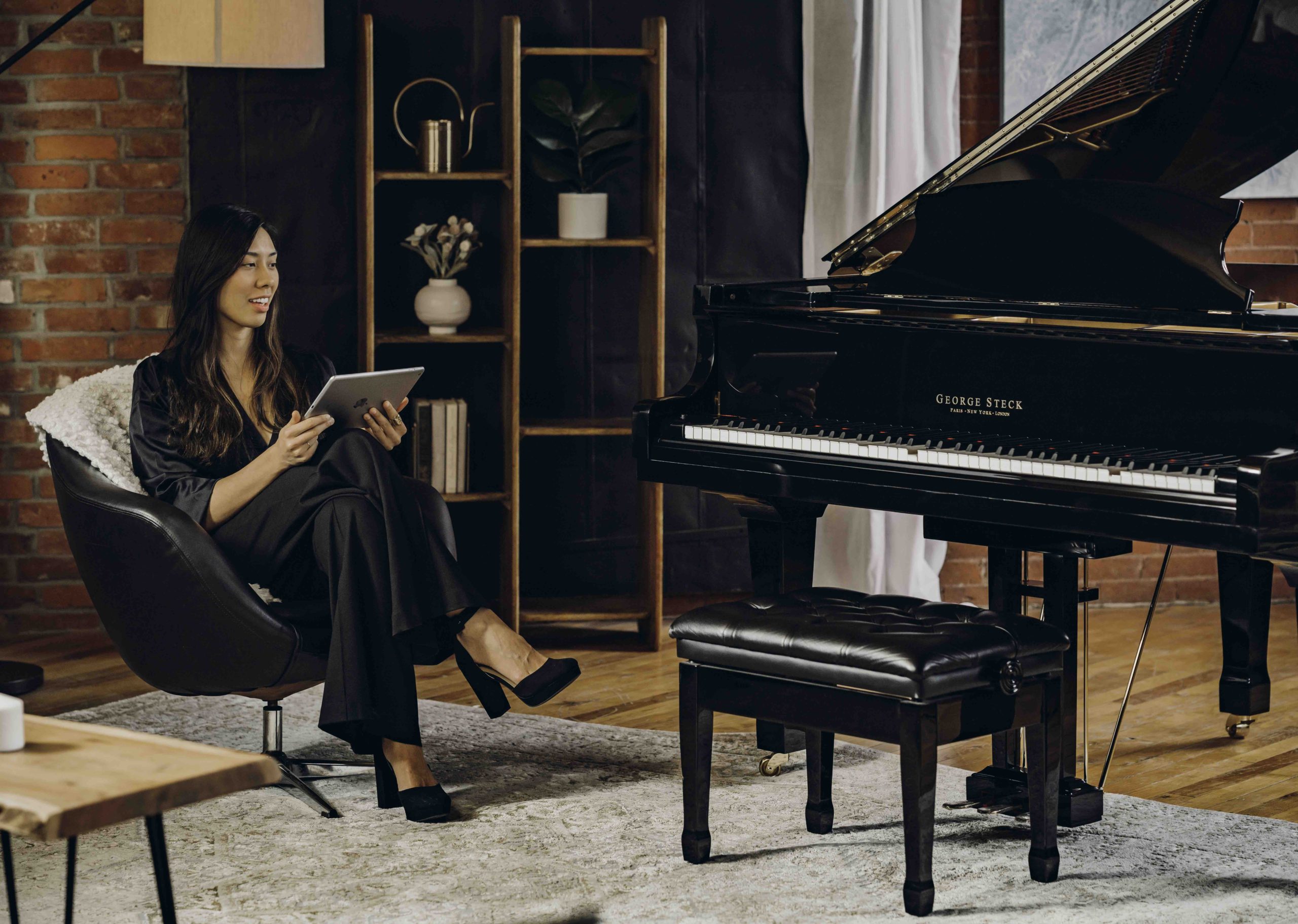 Introducing George Steck by PianoDisc
The perfect combination of Time-Honored Craftsmanship and Cutting Edge Technology
The PianoDisc player system transforms the historic George Steck piano into a modern self-playing piano. From relaxing and reading to hosting and celebrating the holidays, the self-playing George Steck piano will fill your home with live entertainment.
The George Steck player piano can be controlled with a dedicated iPad using our PianoDisc iQ Player App found in the Apple App store.
Open the PianoDisc iQ App on your iPad
Tap any song from the app
Enjoy the live piano performance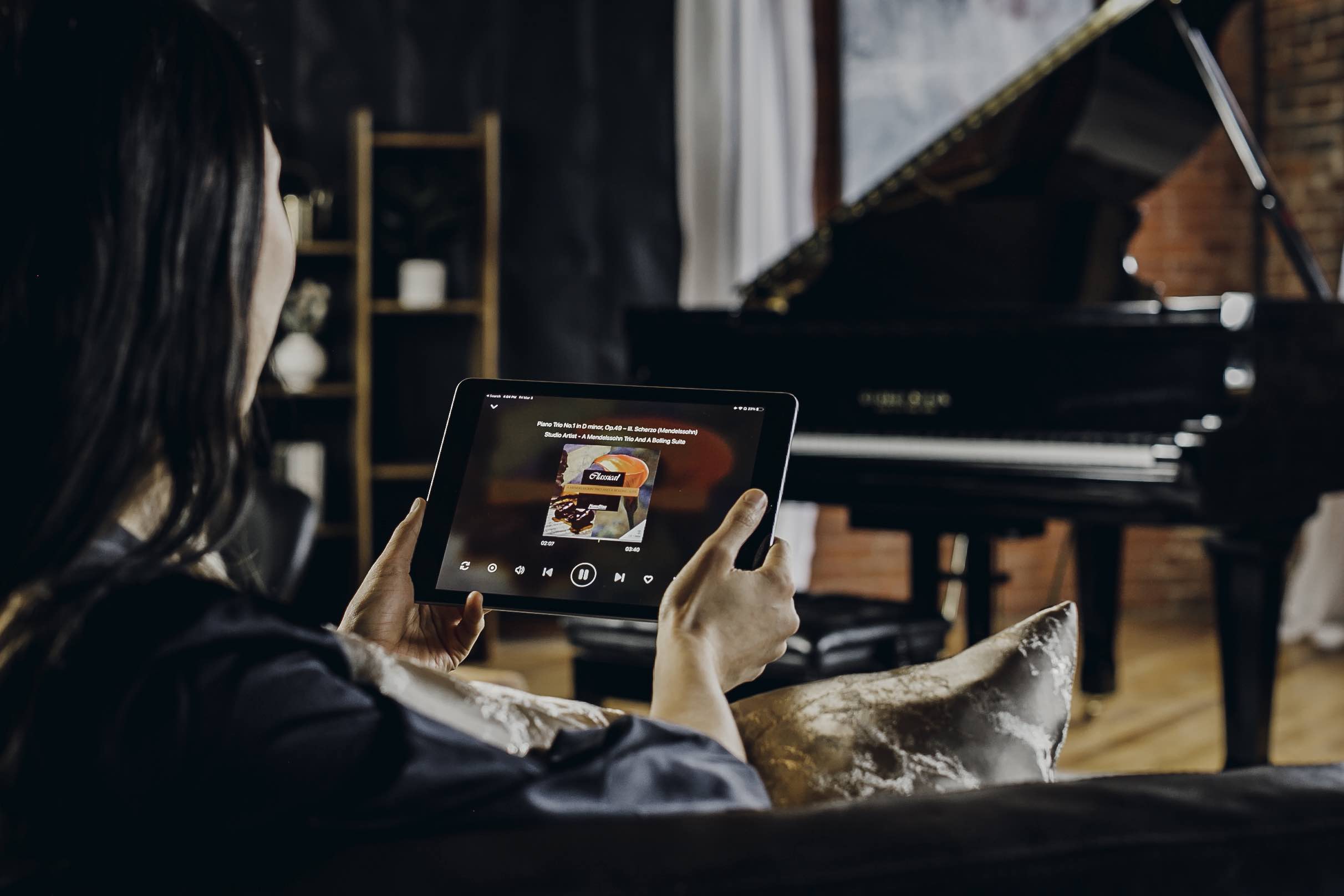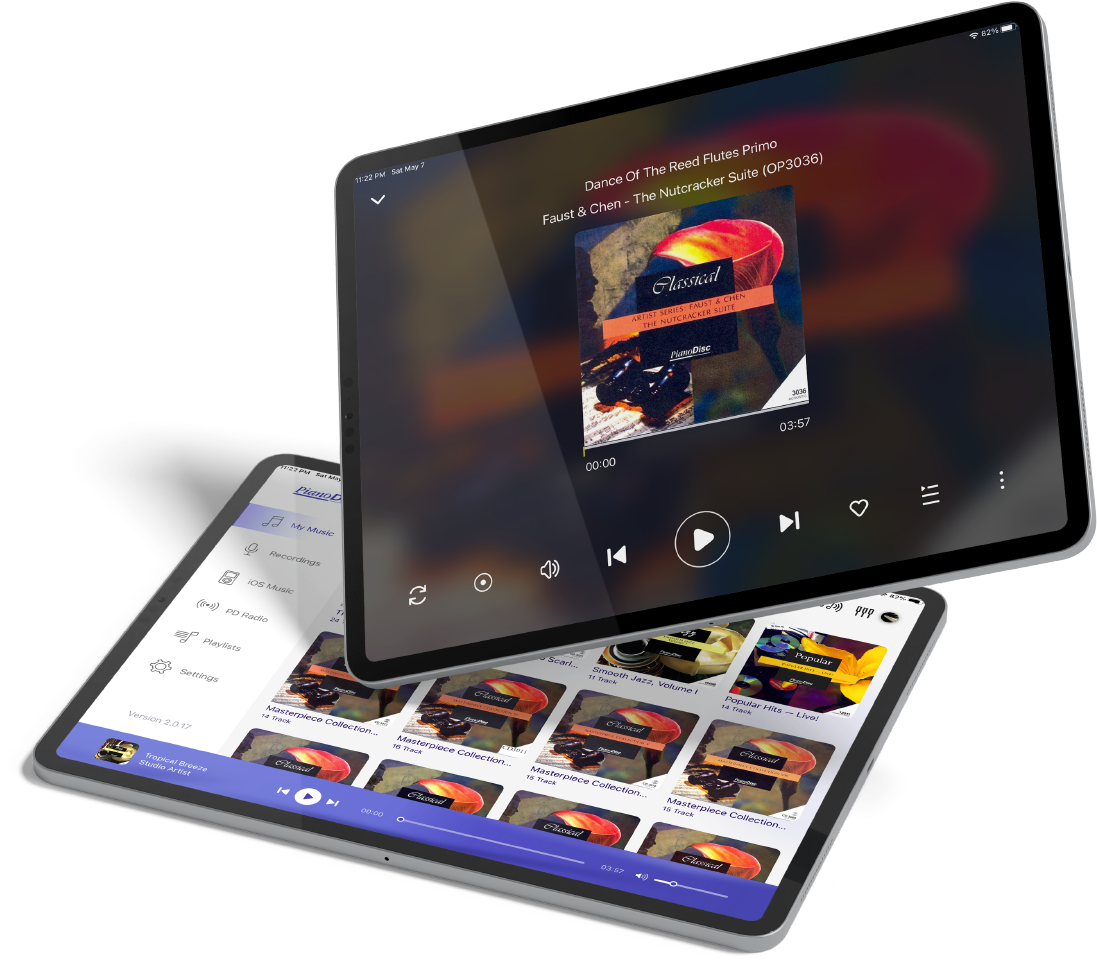 The PianoDisc's music library has been recognized as the largest and most comprehensive in the world and contains thousands of songs in every genre. From Jazz to Rock, Country to Mozart, Bach to Rachmaninoff, PIanoDisc's exclusive library is unrivaled in breadth, variety, and quality.
I love having live piano music in the house, and the PianoDisc system continues to receive the 'Wow' factor from friends when they come by and experience it.
We play the piano 2-3 hours a day and 4-6 hours a day on the weekends and that is after the "newness" has worn off.
We had a dinner party and the piano was the hit of the evening. Everyone loved the music.

Each piano contains our distinctive PianoDisc Prodigy system, powering your piano with the most advanced technology available. The 88-Note playback provides unmatched, full expression for your optimal musical experience and enjoyment. Fusing cutting-edge technology with traditional piano craftsmanship, our pianos provide you the best listening experience in your home, all accessible from your tablet or smartphone. Hassle-free, wire-free, and worry-free.
Established in 1857, George Steck Pianos have a reputation for precise craftsmanship and fine, lyrical sound. Obsessed with the science of sound, Steck created and implemented many innovations to early piano designs, earning his pianos renown and establishing his name on the world stage. Today, each piano carries on his legacy of expert craftsmanship and quality sound.
George Steck
Two Sizes Available:


Size one: 5′ length (152cm) x 4'9″ width (145cm)
Size two: 5'7″ length (170cm) x 4'9″ width (145cm)

Finish

: Ebony Polish

Rim

: Select Hardwood

Plate

: Sand Cast Iron

Hardware

: Solid Brass

Pinblock

: Maple Ply

Soundboard

: Select Spruce

Bridge

: European Beech

Ribs

: Solid Spruce

Posts

: Solid Spruce

Tuning Pins

: Nickel

Steel Strings

: Roslau – Germany

Bass Strings

: Copper

Hammers

: German Felt

Action

: Hornbeam

Keyboard

: Solid Spruce

Fallboard

: Slow Fall

Warranty

: 5 Year Limited
Interested in a George Steck piano?
Monday – Friday
4:00am – 7:00pm PST
Saturday
8:00am – 4:00pm PST
Step 1: Fill out the PianoDisc Form or call us.
Step 2: A PianoDisc Representative will connect with you.
Step 3: Purchase a George Steck Piano for your home or dealership.
We'd love to hear from you! To request more information, please use the contact form below.