Find out more about the PianoDisc iQ system in this brochure.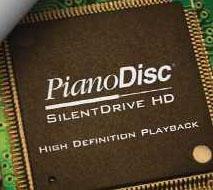 SilentDrive HD revolutionizes player piano performance! SilentDrive HD is a highly enhanced version of our patented SilentDrive technology and it's revolutionizing player performance. We can't adequately describe it in words, but its 1024 levels of individual note expression, faster processor and streamlined architecture (that boost both velocity and timing accuracy) deliver a high-resolution piano performance that has to be heard to be appreciated. Here's what multi-award winning Hollywood film composer and conductor Danny Elfman ("Batman", "The Simpsons", "Desperate Housewives", "Spider Man") has to say about PianoDisc's SilentDrive HD: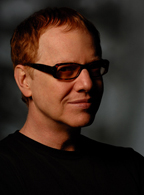 "When I purchased a wonderful Bösendorfer grand piano for my new studio, I knew that I wanted to outfit it with the best MIDI playback system I could find so the piano could be used for both arrangements and recording. The SilentDrive HD system quickly became the top choice and I've been very pleased with its performance."
If you have any questions or need assistance, please fill out the form below or call us at (916) 567-9999.