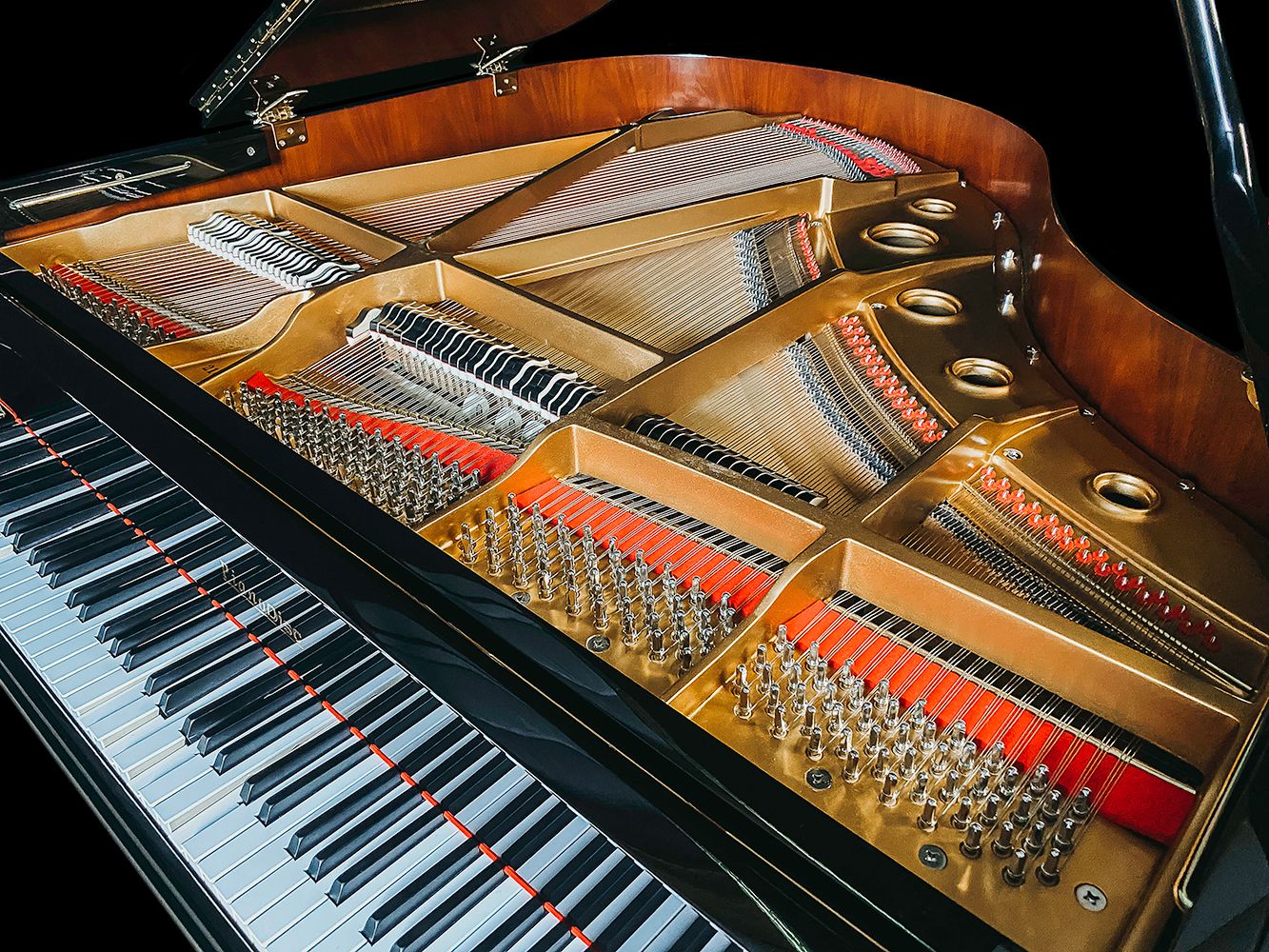 Introducing the new PianoDisc Piano.
Our new ebony polish acoustic baby grand piano takes all of the classic elements of our player systems, while delivering colorful, distinguishing, rich sound. Featuring a maple pinblock, German steel strings, European Beech bridge, solid spruce keys, and a spruce soundboard, the PianoDisc piano offers all of the features for a discerning player, beautiful and affordable. And for a limited time, includes an additional coupon for $1,000 of free music from the PianoDisc Music Store.

Each piano contains our distinctive PIanoDisc Prodigy system, powering your piano with the most cutting edge technology available. Our 88-Note playback provides unmatched, full expression for your optimal musical experience and enjoyment. Fusing our cutting-edge technology with traditional piano craftsmanship, our pianos provide you the best listening experience in your home, all accessible from your tablet or smartphone. Hassle-free, wire-free, and worry-free.
Use your smart device to connect to your piano seamlessly and conveniently with Bluetooth. Enjoy thousands of song selections and choices from our PianoDisc Music Library using our iQ Player App. Our app will make accessing and browsing your PianoDisc music effortless, and you can customize your preferences and create playlists to fit any mood that's perfect for you.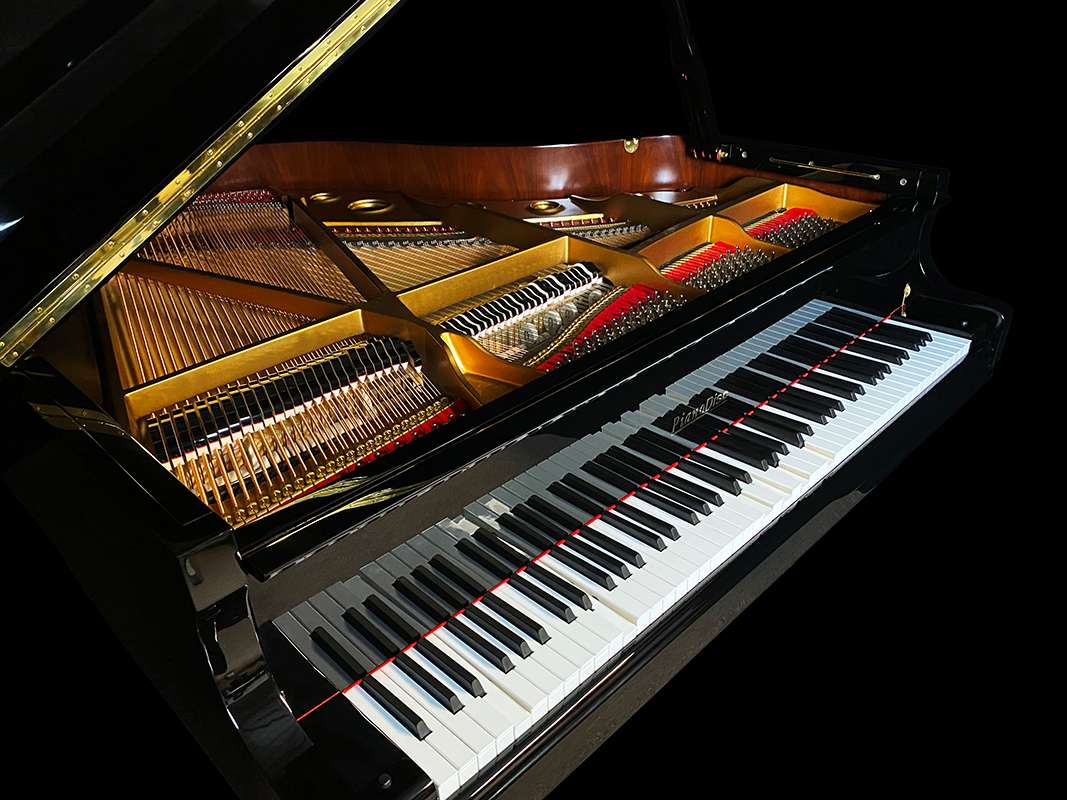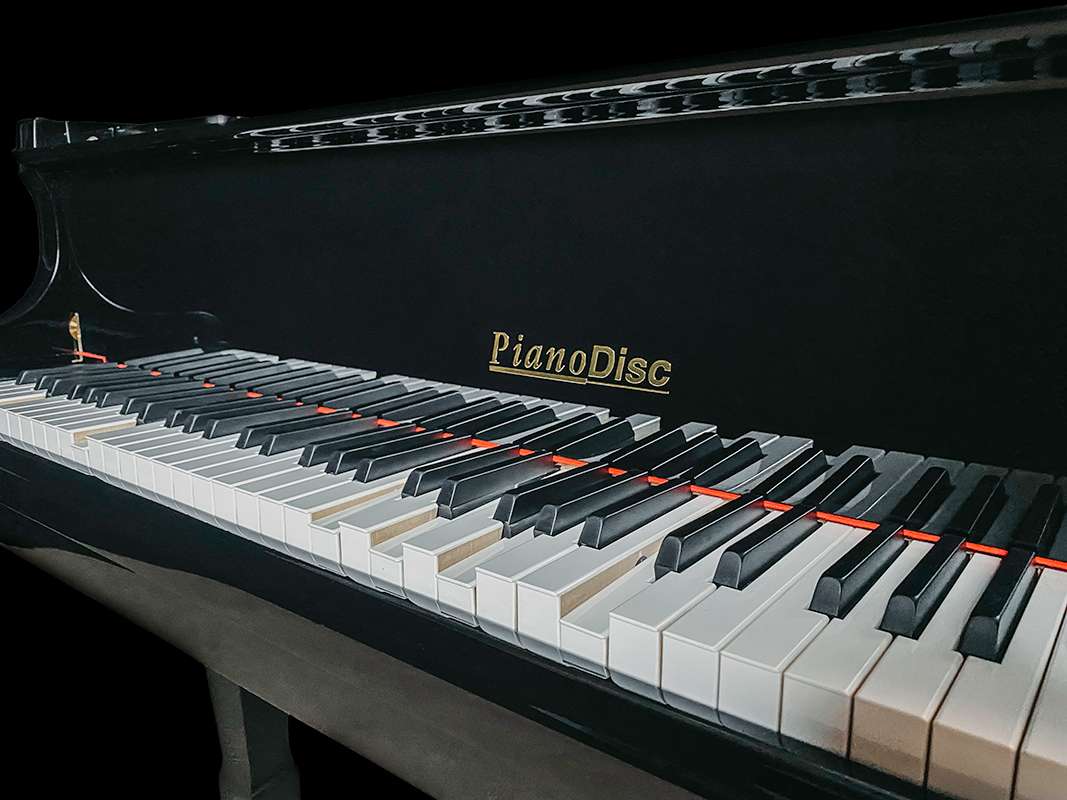 The iQ Player App allows you to stream radio, create playlists, and enjoy all that the PianoDisc library has to offer. From jazz to classical to modern, our musical repertoire will provide you and your loved ones endless hours of entertainment and options to enjoy together.
PD-152
Finish

: Ebony Polish

Length

: 152cm (5'0″)

Width

: 57cm (22.4″)

Rim

: Select Hardwood

Plate

: Sand Cast Iron

Hardware

: Solid Brass

Pinblock

: Maple Ply

Soundboard

: Select Spruce

Bridge

: European Beech

Ribs

: Solid Spruce

Posts

: Solid Spruce

Tuning Pins

: Nickel

Steel Strings

: Roslau – Germany

Bass Strings

: Copper

Hammers

: German Felt

Action

: Hornbeam

Keyboard

: Solid Spruce

Fallboard

: Slow Fall

Warranty

: 5 Year Limited
Hours:
Monday – Friday
4:00am – 7:00pm PST
Saturday
8:00am – 4:00pm PST
We'd love to hear from you! To request more information, please use the contact form below.